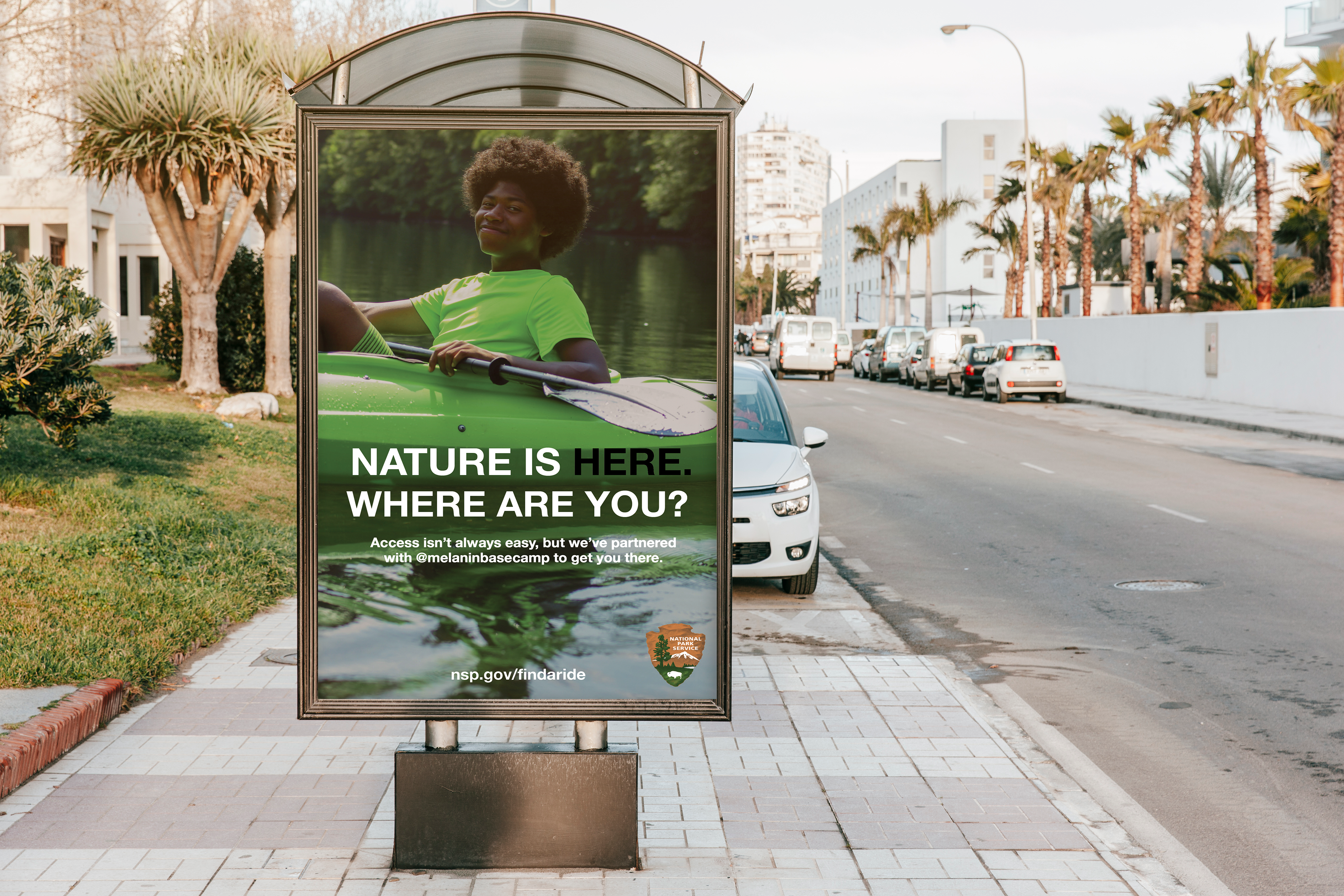 In all of our ads, we wanted to show realistic images of black people doing activities in nature. We also wanted to create a subliminal but yet inclusive undertones and so the
"HERE"
in the first sentence of those ads are colored in black skin tones Black, Dark Brown, and Light Brown. 
Another part of our strategy was to use the @melaninbasecamp collaboration to solve select city's issues of either access or resources to National State Parks. Memphis has an issue of resources and access as there isn't a national park for 187 miles, in Arkansas. By placing the ad downtown near transportation, we can show that while resources and parks are far and few, we can help. Atlanta also has a minor accessibility issue as there are only two NSP's near the metropolitan area, but by strategically placing targeted ads in the MARTA stations and offering free rides for a limited time we can do our part to increase the number of black people who visit the parks. Finally, the Miami Dade area has decent access to 3 National Park Sites, but the community is impoverished. By offering rides we can increase the chances that the percentage of black people who visit our parks will increase.